It may sound as though it's an obvious question, but it's one that's worth asking, given the explosion in popularity of online gambling, that has taken place in Australia, and other countries, over the last decade or so. Just what is the reason that it is so accessible, and why have millions of people, who have never been to, or set foot in, a casino before, suddenly decided to play games in online casinos? In this article, we'll take a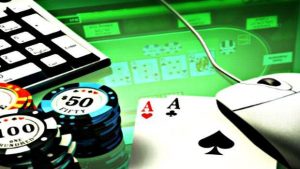 few recent trends which have emerged, that could offer an explanation for this seismic shift in the way people gamble.
The first thing that makes online gambling popular among previous non-participants is the ease with which it can be done. Even a trip to a betting shop used to require someone to take at least 15 minutes out of their day, and to go to a particular location. Now that gambling, and particularly sports betting, is super easy to accomplish on a mobile phone, many people take part during what would otherwise be downtime for them; such as during their commute, or when they're cooking at home.
The second major factor that makes online gambling so appealing is the ease with which newbies can take part. There is no risk of making an absolute fool of yourself at the blackjack table when nobody knows who you are. This allows people to start slowly, and gradually build up the type of confidence they would never have achieved in a real casino. For this reason, online gaming is often part of a path that leads to a person attending a bricks and mortar casino for the first time. Once they've had the chance to play a few casino games, and understand how they work, they feel able to take to the tables with confidence that they won't perform poorly in front of other people.